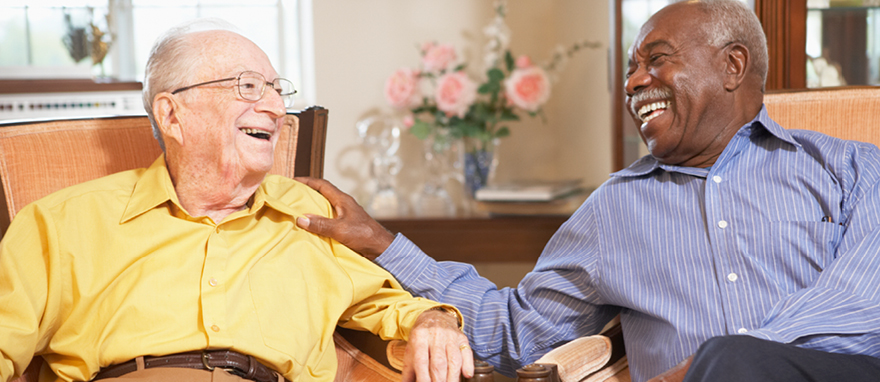 We take the well-being of our residents very seriously, and we want everyone at our facility to feel as comfortable here as they would in their own homes. We've recently renovated all our rooms to reflect this commitment to comfort and convenience, with:
Enjoy the Fine Dining in our stunning dining room with music playing from our grand piano
Private dining available in our quaint formal dining room for small parties and family gatherings.
Charlie Chaplin diner for a specialty sandwich or ice cream treat.
Salon available to pamper yourself.
Private chapel for solace and reflection.
Free cable and phone service.
Media room with books, magazines, telephone access and wireless internet.
Housekeeping and laundry services.
Bring the kids to visit our interactive kids gaming area's.
Beautifully landscaped enclosed courtyards.